Agriturismo il Noce is welcoming, well-being,
but also good food and genuine products!
---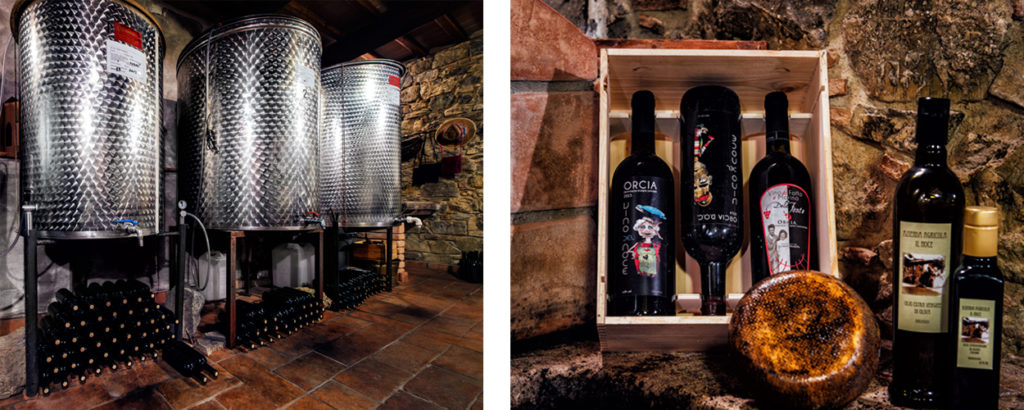 ---
---
Next to the approximately 800 olive trees there are land for sowing, a small vineyard and fruit trees (cherry, plum trees, etc.). </ P>
From the grapes harvested on the farm, is produced a genuine red </ strong> and ready to drink that can be bought directly in the company! </ p>
---
---
EXTRA VIRGIN OLIVE OIL
---
---
In addition to the excellent red wine, available for guests throughout the year, the farm offers the fragrant extra virgin olive oil, </ strong> high quality product obtained by skilled hands … In the period around November you can fully enjoy, in all its excellent characteristics: a high quality oil, produced from organic farming </ strong>. Available on a farm throughout the year, it is sold at a great price. You just have to ask ….